Riviera Maya Wedding Photographer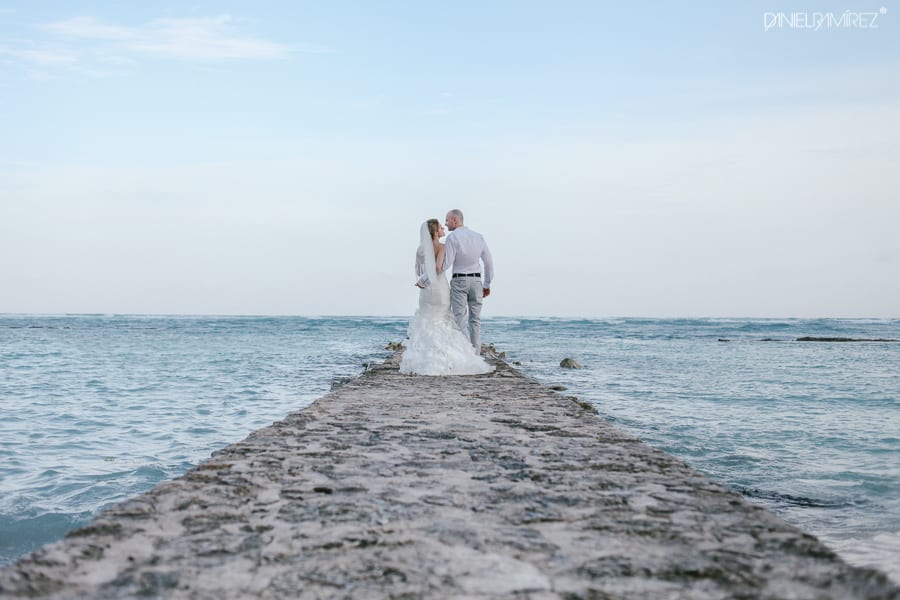 Palm trees. Hot sun. White sand. Turquoise waters. Mojitos and Pina Coladas. But more importantly than all that, it was filled with such a beautiful energy.  It was a dream destination wedding.
Kat and Alex's wedding took place at El Dorado Seaside Suites, near Playa del Carmen, in Riviera Maya, "The Most Beautiful Place in the World." I've always thought that is a pretty bold statement. However, having shot 6 weddings in Playa del Carmen/Cancun this spring, I'm now starting to think that the statement has some merit, especially when you add into the equation a couple like Kat and Alex. Capturing their day was an absolute joy, as we were surrounded by authentic emotion, contagious laughter and pure love.
Their wonderful friends and family welcomed me into their celebration so openly and lovingly. Apart from the cameras in my hands, I felt just like guest at their wedding. The days were filled with good drinks, spectacular food and so many laughs.
K+A I'm so happy to have met you and shared in this experience with you. Thank you so much for trusting me to tell the story of your incredible wedding adventure!
Español
Palmeras, sol, arena blanca, agua turquesa, mojitos y piñas coladas. Pero más importante que todo eso, la increíble energía. Fue una boda de destino soñada. 
La boda de Kat y Alex fue en El Dorado Seaside Suites, cerca de Playa del Carmen, en la Riviera Maya, "El lugar más bello del mundo". Siempre he creído que es una declaración fuerte, como sea, después de cubrir 6 bodas en Playa del Carmen/Cancún esta primavera estoy comenzando a pensar que la declaración tiene su justificación. Especialmente cuando integras en la ecuación a una pareja como K+A.
Estuve muy contento documentando su boda, pues estábamos rodeados de emociones reales, risas contagiosas y amor puro. 
K+A estoy muy feliz de haberlos conocido y compartido esta experiencia con ustedes. Muchísimas gracias por confiar en mi para documentar su increíble boda.