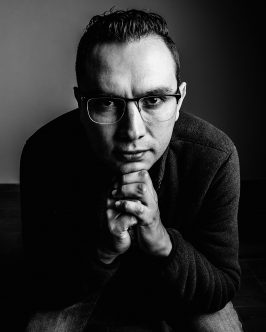 (English below)
Hola!, soy Daniel, gracias por visitar mi website.
Tengo 34 años y soy el afortunado padre de dos niñas increíbles.
Me dedico a la fotografía de bodas desde hace casi 10 años y nunca imaginé que el ser fotógrafo de bodas me llevara a lugares inimaginables, a vivir grandes experiencias pero sobre todo conocer gente extraordinaria.
Cada fin de semana documento bodas en diferentes lugares de México, desde Ciudad Juárez hasta Cancún. También he tenido la oportunidad de hacer bodas en Alemani, Cuba, USA, Colombia, Costa Rica, Honduras, etc.
Literal, he viajado en camión, tren, avión, barco y hasta burro para cubrir el día mas importante de muchas parejas; he estado en ceremonias con culturas y tradiciones de todos colores, pero siempre con el mismo fin.
Cada boda es un reto más, una oportunidad para contar una historia, para captar esa imagen que se da una vez en un lugar. Soy fotógrafo porque me gusta esperar esos momentos, risas, lagrimas, suspiros, miradas; todas esas emociones que puedes ver en mis fotografías.
Te agradezco infinitamente que me estés considerando para documentar tu boda.
Si requieres de una cotización por favor llena la forma de contacto aquí.
Más sobre mi en Redes Sociales:
ENGLISH
Hello, I am Daniel Ramírez, many thanks to visit my website.
 I'm 34 years old and I'm the fortunate father of two beautiful girls.
I have documented weddings 10 years ago and I never imagined that being wedding photographer took me to unimaginable places to live great experiences, but above all, meet extraordinary people.
I have covered weddings in different parts of Mexico, from Ciudad Juarez to Cancun. I have also documented weddings in Cuba, USA, Colombia, Costa Rica, Honduras and some other places of this immense world.
Literally, I have traveled by truck, train, plane, ship and donkey to cover the most important day of multiple couples. I've been in different kind of ceremonies, cultures and traditions, but always with the same purpose.
Every wedding is another challenge, an opportunity to tell a story, to capture that image that occurs once in one place. I am a photographer because I like to wait for those moments, laughter, tears, sighs, glances; all those emotions that you can see in my photographs.
I am infinitely grateful that you're considering me to document your wedding.
If you require a price list please fill out the contact form here.
More about me in Social Network: